Somehow I don't think Allie enjoys working at the cafeteria...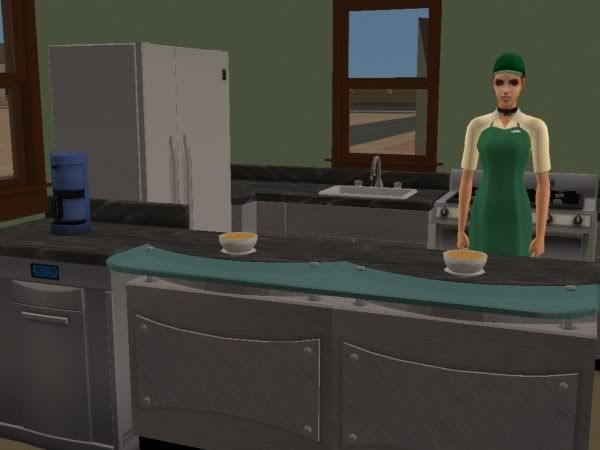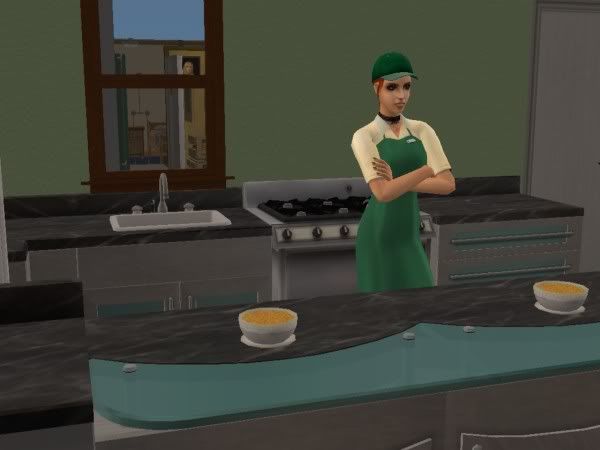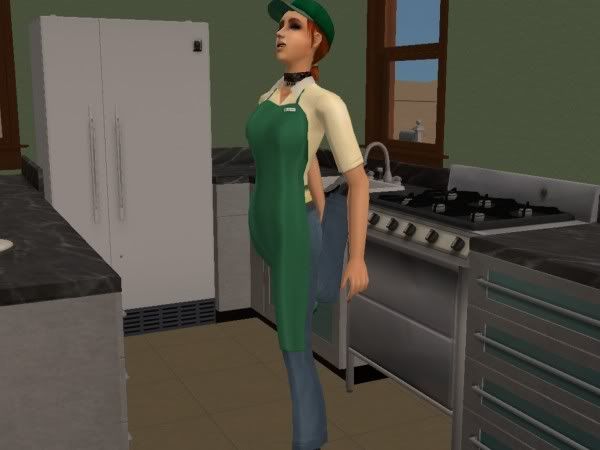 Creepy sims always hanging out in Allie's room while she's gone.
Jerome just stands there.
Thinkin' about...bells?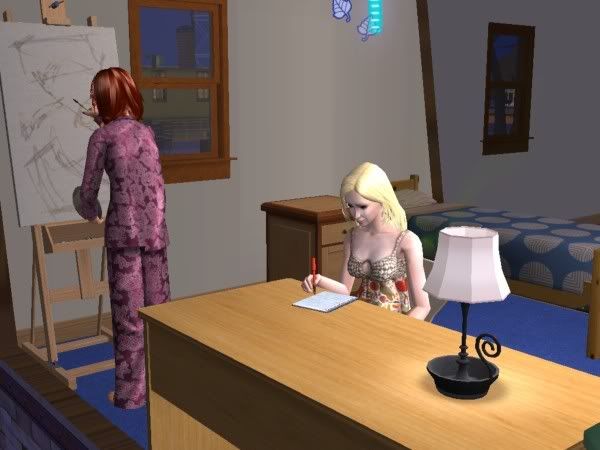 Stinky Jill likes to do her assignments there, whether Allie's in or not.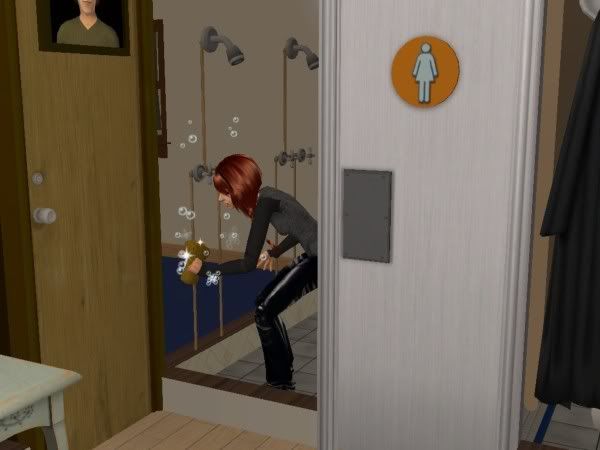 You gotta love neat sims - autonomous cleaning!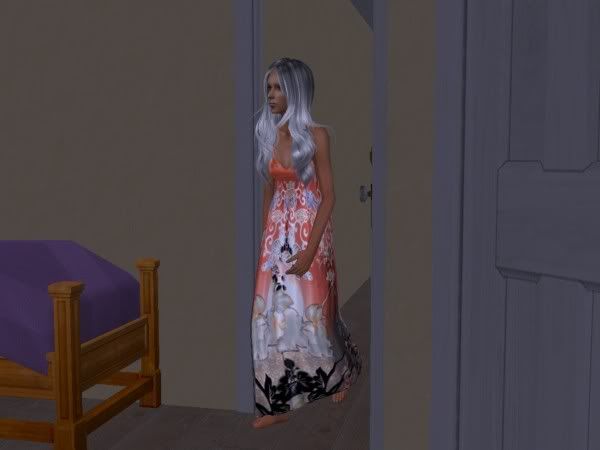 Finally, this pretty nightgown of Emmy's. I have to figure out where I got it!
EDIT: It's from
All About Style
, of course!