I've been doing some more makeovers to the residents of Strangetown.
Johnny is missing because a mishap with Inteen or some such mod (I've since removed) caused me to accidentally move him to college. Now I just have to find him and get him back . :)
The Smith Family: Polli Tech, Jenny and Jill
Jenny is quickly becoming one of my favorites.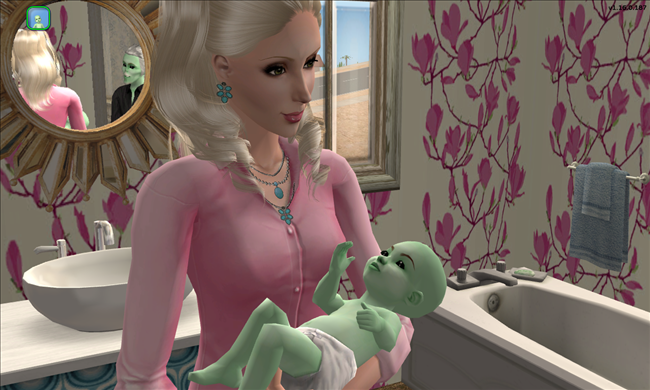 Jenny and the newest addition, Junior.